Introduction:
We are living in a world with expanding growth of data that can be used efficiently for building predictive models and constructing post-analysis that helps to understand which spheres of business can and should be improved.
Efficient data usage is the key for the successful growth and development of the organization and here are some ways how its smart usage can benefit the business:
1. Automatization and quality improvement of regular reporting
Automated reporting can help to save plenty of time and therefore, allows to use human resources more efficiently. In case of manual reporting, with the use of several Excel files, mistakes are very likely to appear and accumulate, like a snowball, over time. While, having in place automated regular reporting, allows to recognize the "red flags" and prevent potential losses from appearing.
Integration of such tools as Tableau or Power PI is aimed to help present the data actionable, easily understandable for everyone way as well as be able to faster support or reject proposed business ideas or changes in the strategy.
2. Constant monitoring of business quality
Integrated automated reporting helps also to monitor changes in the quality of customers within any needed time frame. Analysts are able to perform root-cause analysis faster, identify trends and patterns in seasons and, thus, help managers to get a deeper understanding of how organization is evolving over time. With the help of data it is easier to enhance the proposed business strategy or action plan, identify the potential risks and therefore be able to predict instabilities and losses.
Continuous monitoring also helps managers to keep track of the ability of their subordinated units to achieve set goals, perform strategy changes if needed or find out why proposed action plan is not working as expected.
3. Forecasting and decision making
Mathematicians are able to develop statistical models based on historical data that are helpful to see the potential instability that might come in the future and be prepared to change business strategy to minimize the losses. In addition, as management have a constant overview on the growth and performance of the organization, they are more likely to be able to quickly identify the uncommon business conditions and come up with the decisions before it is too late.
4. Early fraud detection and prevention
Fraudsters are finding more and more sophisticated ways to get illegal gains and profits from companies. Having thousands of business transactions per day, it is almost impossible to identify money laundering transactions manually. Data analytics can help to identify customer habits and patterns faster, understood normal customer behaviour and recognize suspicious patterns before they are becoming the reasons of losses.
5. Marketing improvement
McKinsey research proofs that using data for better decision making can save up to 15-20% of organizations' marketing budget. Data analytics enables us to create personalized marketing that offers customized product for each particular person ideally reflecting his needs and preferences. Such efficient, personalized product is the base for high-quality relationships with the client, which is the key to their satisfaction.
Data mining can also be used to determine which segments of customers will be highly responsive to the new product offering. For example a model, that is trained to understand customers' behaviour, interests and buying habits, can predict how likely the particular customer will respond to new promotion or product upgrade and the odds he will pay for the new feature(s). Also, data analysis can help to figure out why the client stopped using the product and quickly understand what needs to be changed to avoid future customers outflow.
Personalized marketing is a very valuable data analytics application that undoubtedly leads to higher sales and development of more qualitative products.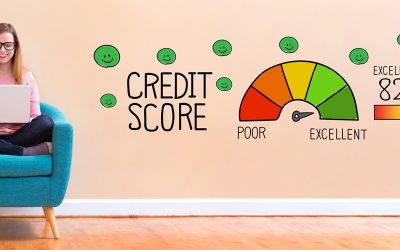 Underwriting modernization is a top-priority step for credit institutions that want to remain competitive and efficient.